Cypraeidae – Cypraeovulinae: Notocypraea comptonii (Gray, 1847) ('Compton's cowrie')
Synonym(s): comptonii Gray, 1847 mayi Beddome, 1897 trenberthae Trenberth, 1961 casta Schilder & Summers, 1963.
Typical shell-length 25 mm. Shell outline often narrow in specimens from the N coast, but broader elsewhere. Dorsum may be pale or dark brown, but generally bears traces of uninterrupted darker stripes, while the whole shell often has a peachy background colour. Lives subtidally under rocks and stones. Native. Endemic to southeastern and southwestern Australia (NSW, TAS, VIC, SA and WA). In Tasmanian waters, this is a widespread species; common in the N, but rare to the S.
Classification
Class: Gastropoda
Subclass: Caenogastropoda – Sorbeoconcha
Order: Hypsogastropoda – Littorinimorpha
Superfamily: Cypraeoidea
Family: Cypraeidae
Subfamily: Pustulariinae
Genus: Notocypraea
A-L Localities for Notocypraea comptonii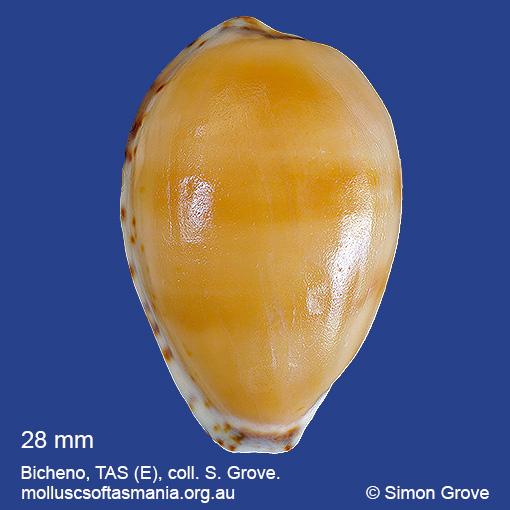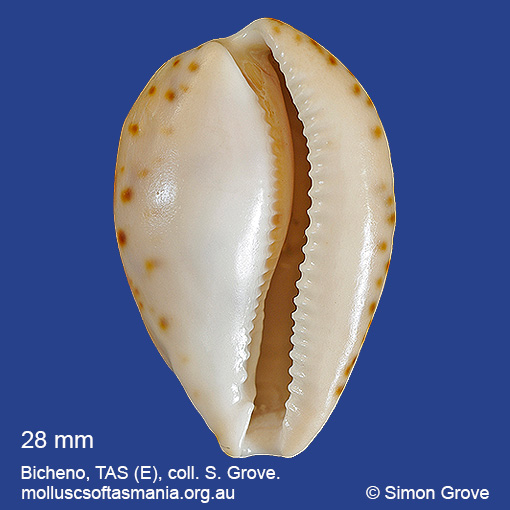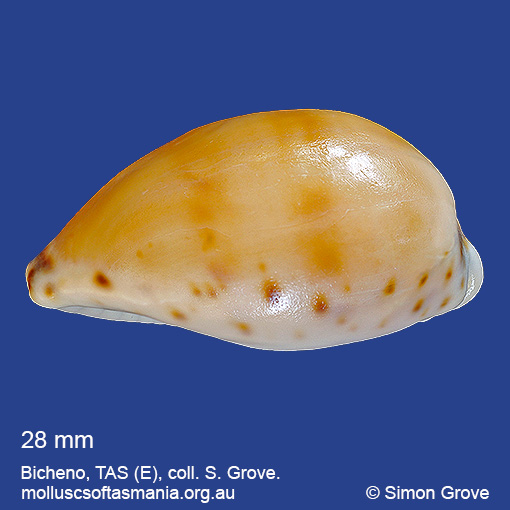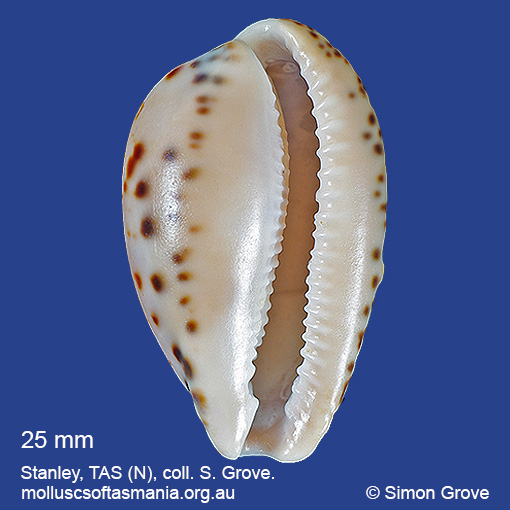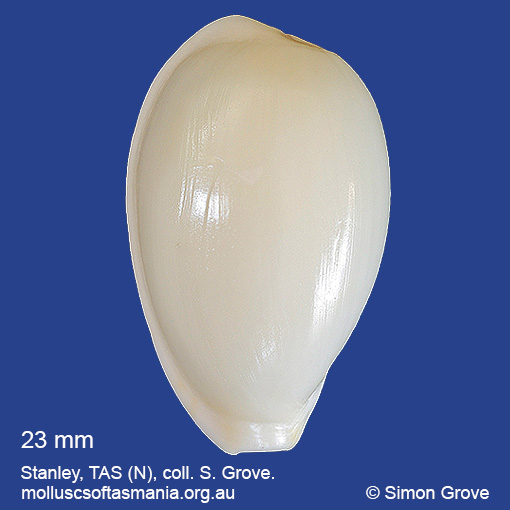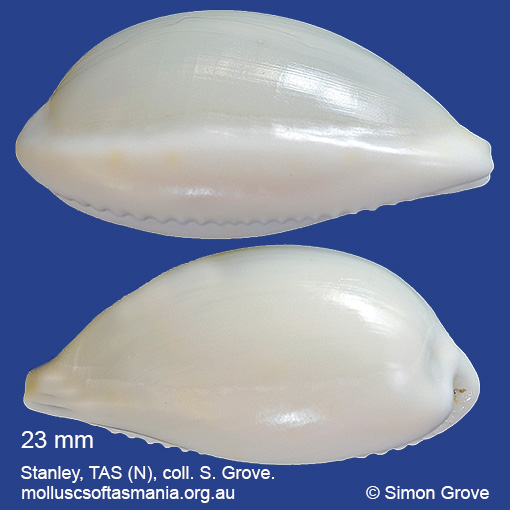 M-Z Localities for Notocypraea comptonii