Cypraeidae – Cypraeovulinae: Notocypraea declivis (G. B. Sowerby II, 1870) ('freckled cowrie')
Synonym(s): declivis Sowerby, 1870 lentiginosa Coen, 1949. Schilder, 1924 occidentalis Iredale, 1935 wilkinsi Grifiths, 1962.
Typical shell-length 25 mm. Shell outline broad. Dorsum is covered with darker spots when alive but these are readily worn away, often leaving zones of different shades of fawn-brown, while the many small dark spots on the ventral margin tend to persist. Lives subtidally under rocks and stones. Native. Endemic to southeastern Australia (TAS and VIC). In Tasmanian waters, this is a widespread and common species, especially in the S.
Classification
Class: Gastropoda
Subclass: Caenogastropoda – Sorbeoconcha
Order: Hypsogastropoda – Littorinimorpha
Superfamily: Cypraeoidea
Family: Cypraeidae
Subfamily: Pustulariinae
Genus: Notocypraea
A-L Localities for Notocypraea declivis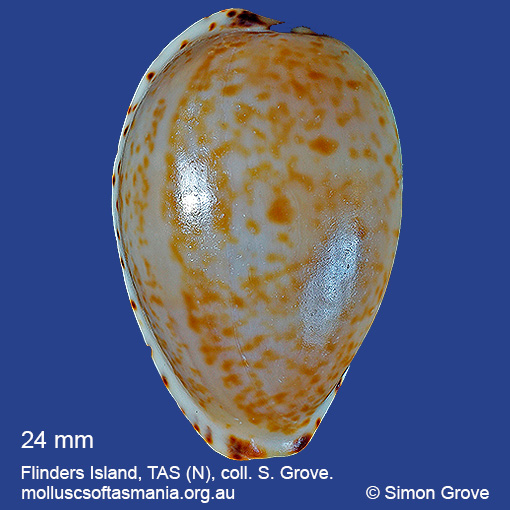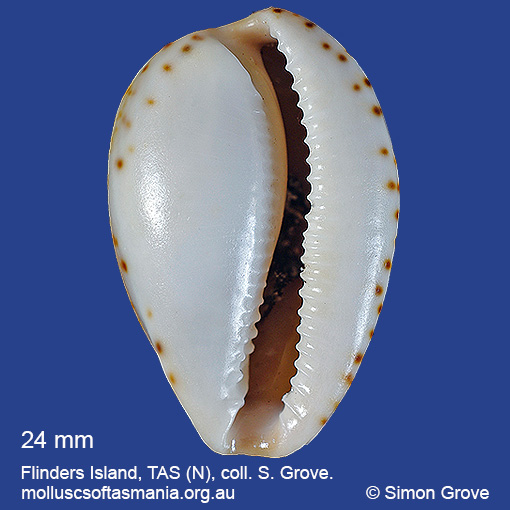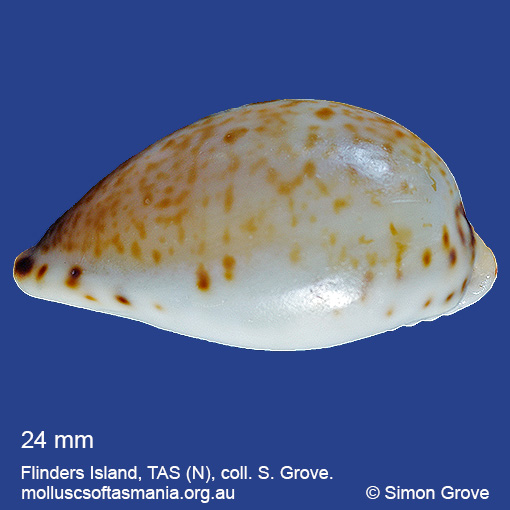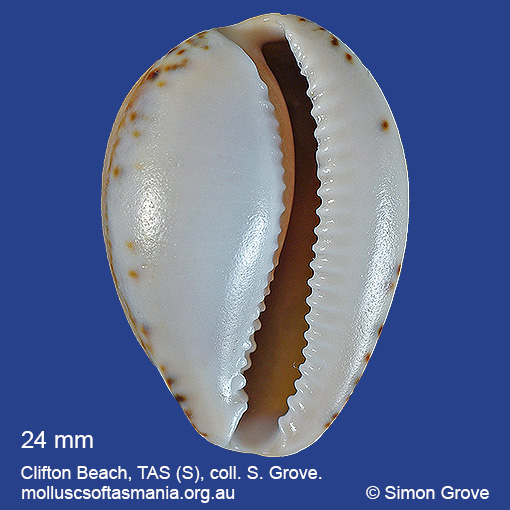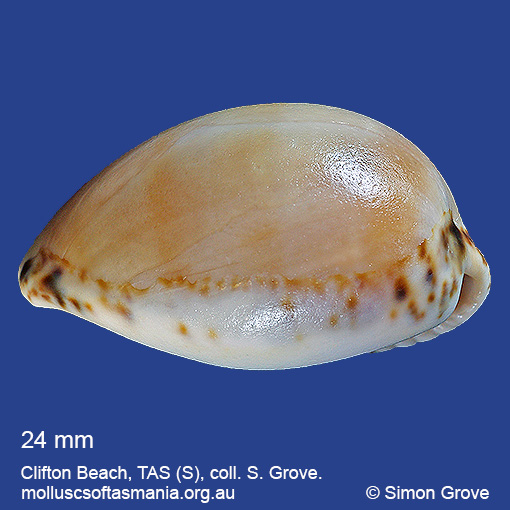 M-Z Localities for Notocypraea declivis