Mesodesmatidae – Mesodesmatinae: Paphies (Amesodesma) angusta (Reeve, 1854) ('elongate wedge-shell')
Synonym(s): angusta Reeve, 1854 elongata Reeve, 1854 nitida Reeve, 1854 perfuga Iredale, 1930.
Typical shell-length 30 mm. Pale brown periostracum is persistent but can be worn off beached shells. Lives intertidally in sand, especially on moderately exposed shores – an active burrower. Native. Endemic to southeastern and southwestern Australia (QLD, NSW, TAS, VIC, SA and WA). In Tasmanian waters, this is a widespread and often common species.
Classification
Class: Bivalvia
Subclass: Heterodonta
Order: Veneroida
Superfamily: Mactroidea
Family: Mesodesmatidae
Subfamily: Mesodesmatinae
Genus: Paphies
A-L Localities for Paphies angusta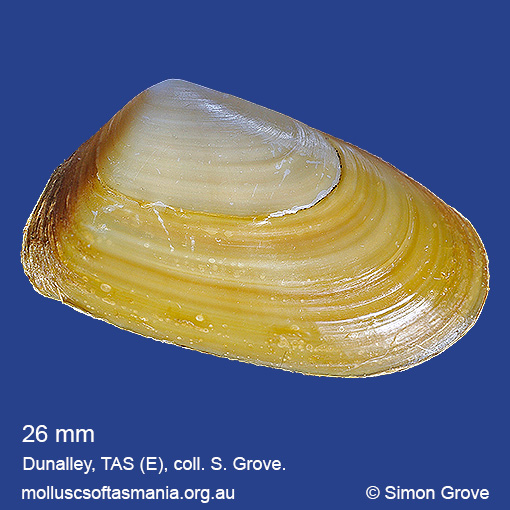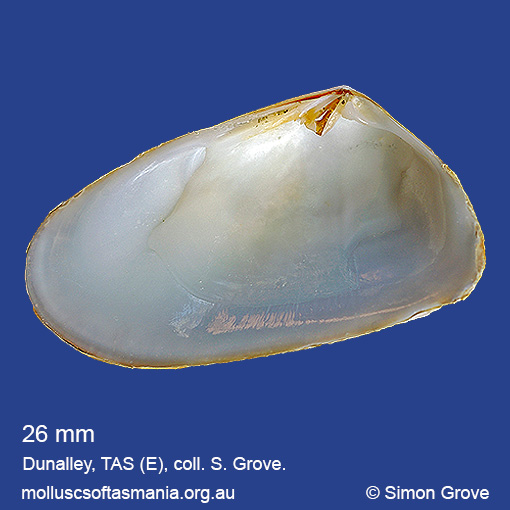 M-Z Localities for Paphies angusta