Lottiidae – Patelloidinae: Patelloida alticostata (Angas, 1865) ('tall-ribbed limpet')
Synonym(s): alticostata Angas, 1865 antelia Iredale, 1924 complinata Iredale, 1924.
Typical shell-length 40 mm. Often low-sided and oval in outline. Density of ribbing, and of concentric dark banding between the ribs, varies greatly. Apex often worn smooth. Lives intertidally attached to rocks, especially on moderately sheltered shores. Native. Endemic to southeastern and southwestern Australia (NSW, TAS, VIC, SA and WA). In Tasmanian waters, this is a widespread species; commoner to the N.
Classification
Class: Gastropoda
Subclass: Patellogastropoda
Order: Patellogastropoda
Superfamily: Lottioidea
Family: Lottiidae
Subfamily: Patelloidinae
Genus: Patelloida
A- L Localities for Patelloida alticostata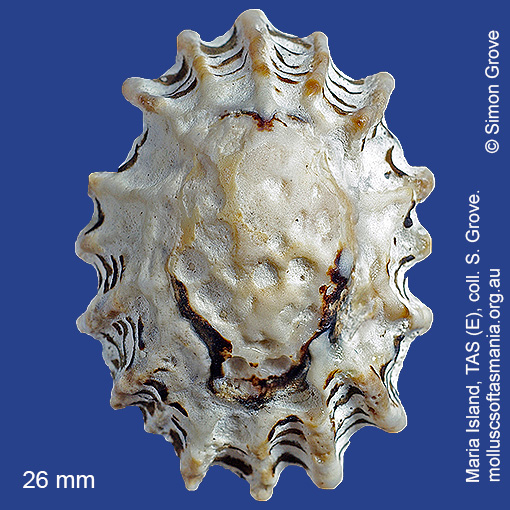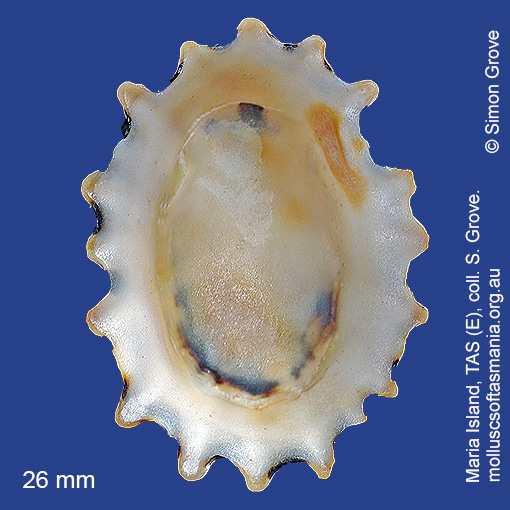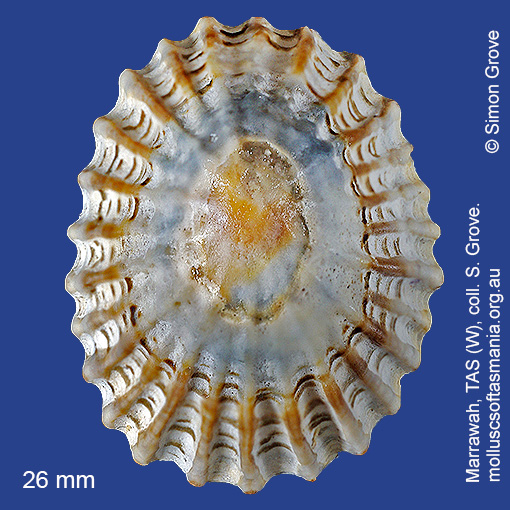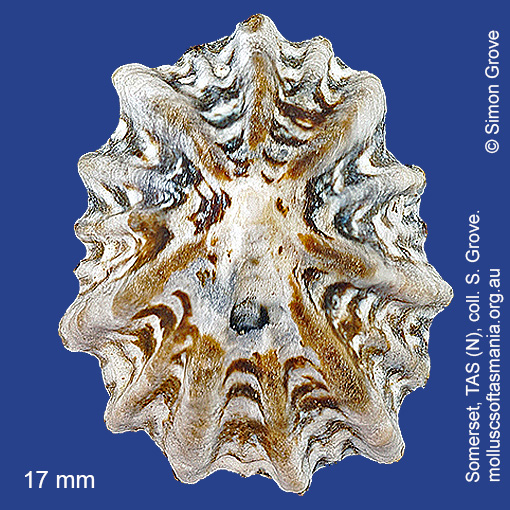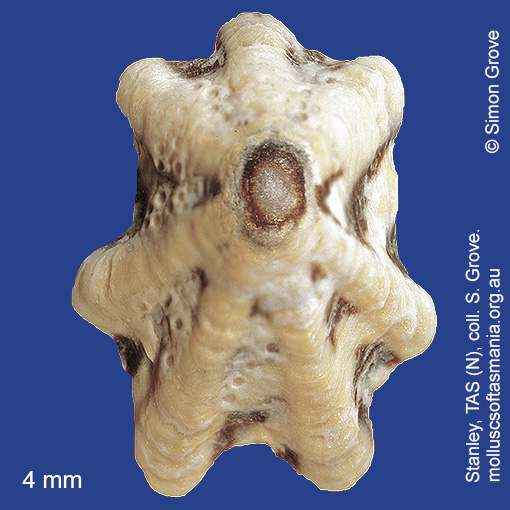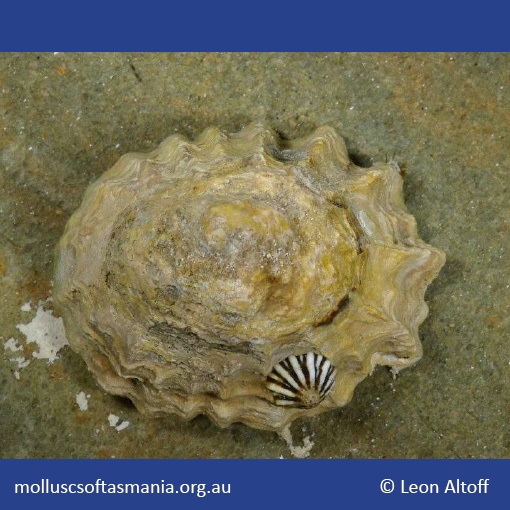 M-Z Localities for Patelloida alticostata