Lottiidae – Patelloidinae: Patelloida insignis (Menke, 1843) ('Maltese-cross limpet')
Synonym(s): insignis Menke, 1843 flammea auct. (in part) (non Quoy & Gaimard, 1834) crucis Tenison-Woods, 1877.
Typical shell-length 30 mm. Quite elongate and tall-sided. Most shells are pale with four dark, often bifurcating, zones radiating out from the apex, though these are sometimes worn away. Lives subtidally attached to rocks. Native. Endemic to southeastern and southwestern Australia (TAS, VIC, SA and WA). In Tasmanian waters, this is a widespread and common species.
Classification
Class: Gastropoda
Subclass: Patellogastropoda
Order: Patellogastropoda
Superfamily: Lottioidea
Family: Lottiidae
Subfamily: Patelloidinae
Genus: Patelloida
A- L Localities for Patelloida insignis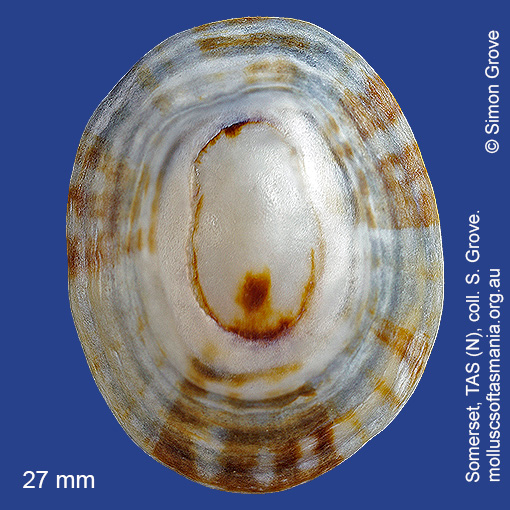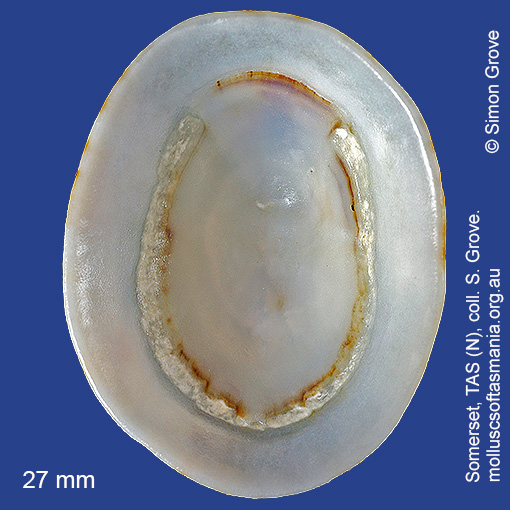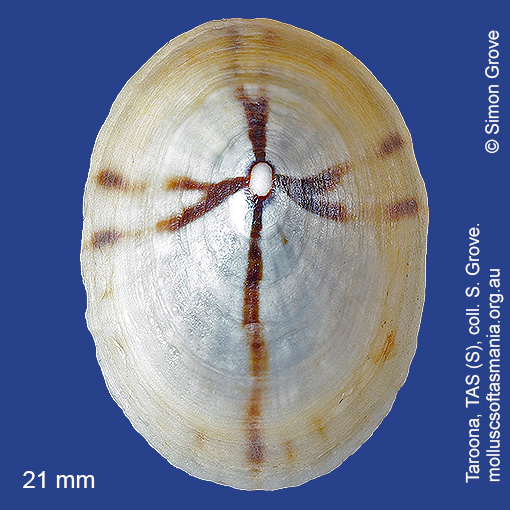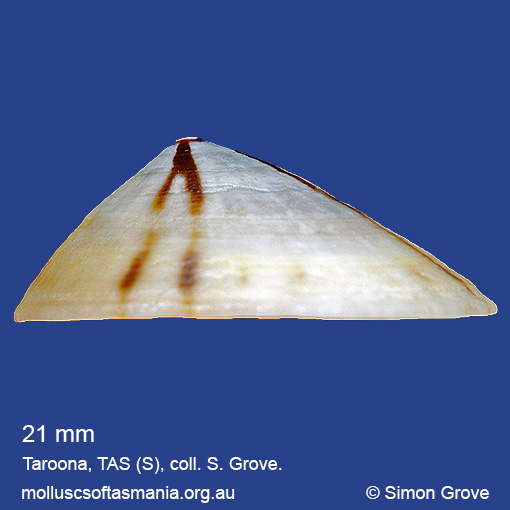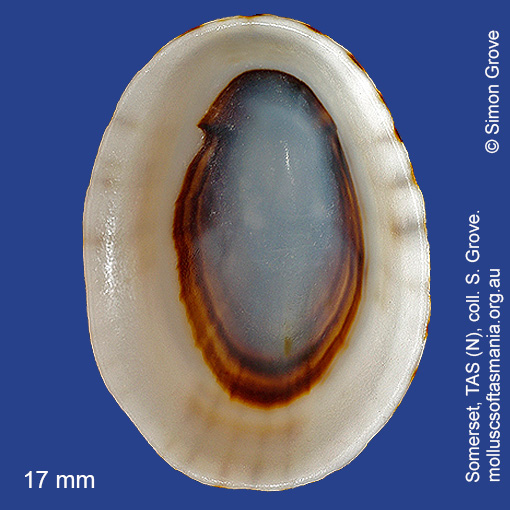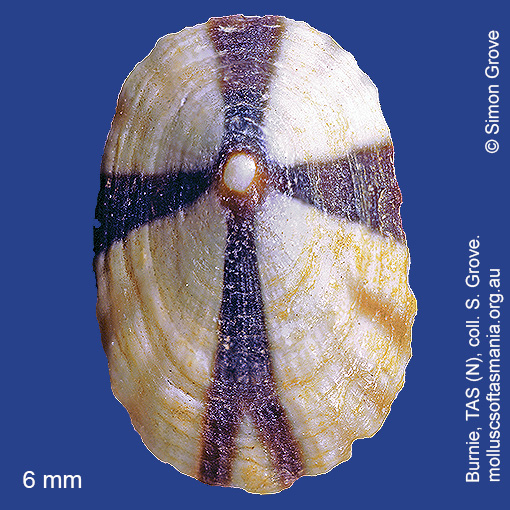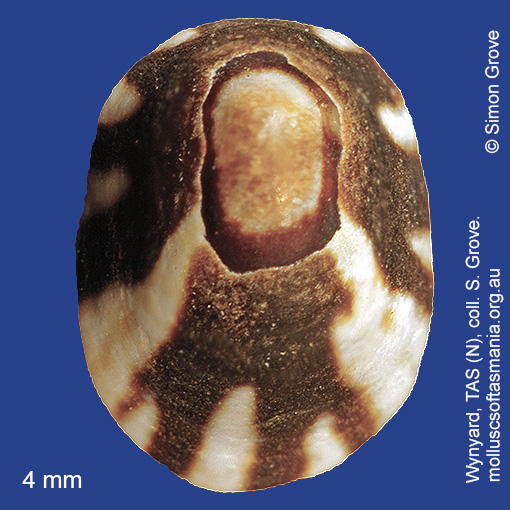 M-Z Localities for Patelloida insignis