Lottiidae – Patelloidinae: Patelloida latistrigata (Angas, 1865) ('lateral-striped limpet')
Synonym(s): latistrigata Angas, 1865 marmorata Tenison-Woods, 1876 submarmorata Pilsbry, 1891.
Typical shell-length 15 mm. Low-sided. Distinct zone of dark marbling towards apex on both upperside and underside is characteristic. Lives intertidally attached to rocks, especially on exposed shores. Native. Endemic to southern and eastern Australia (QLD, NSW, TAS, VIC and SA). In Tasmanian waters, this is a widespread and often abundant species.
Classification
Class: Gastropoda
Subclass: Patellogastropoda
Order: Patellogastropoda
Superfamily: Lottioidea
Family: Lottiidae
Subfamily: Patelloidinae
Genus: Patelloida
A- L Localities for Patelloida latistrigata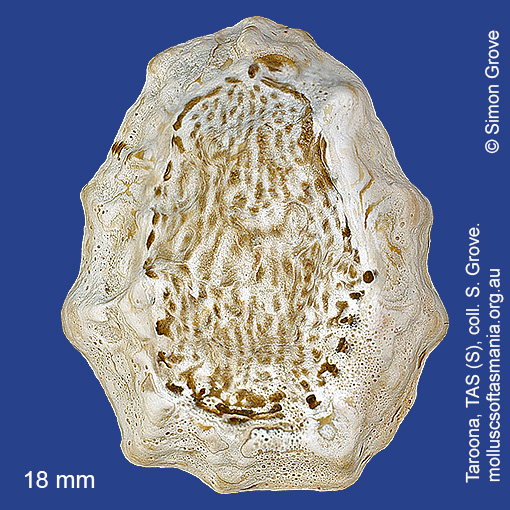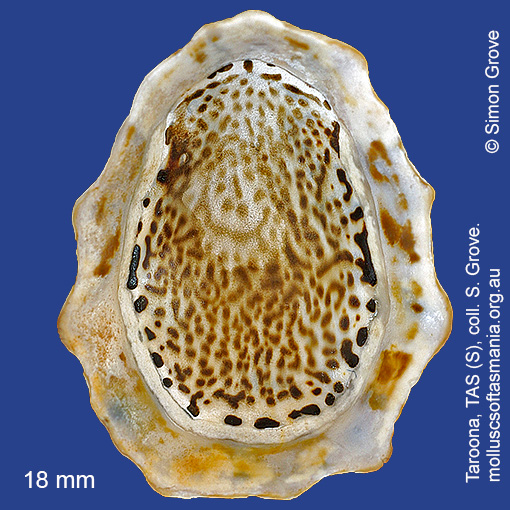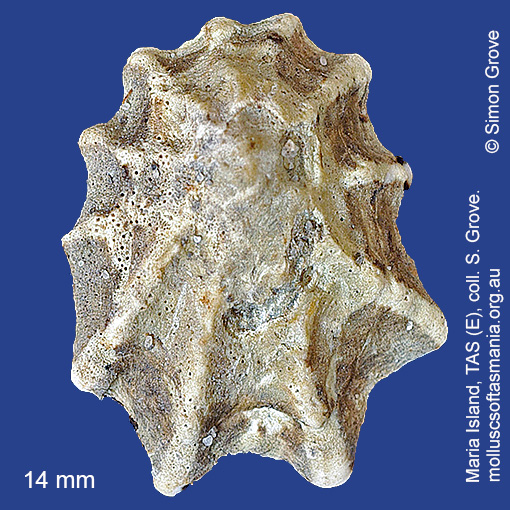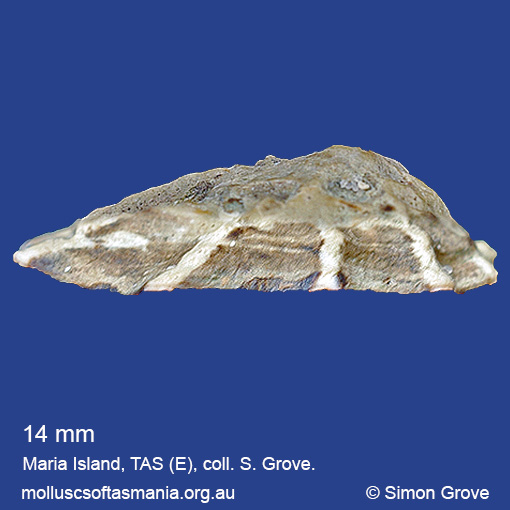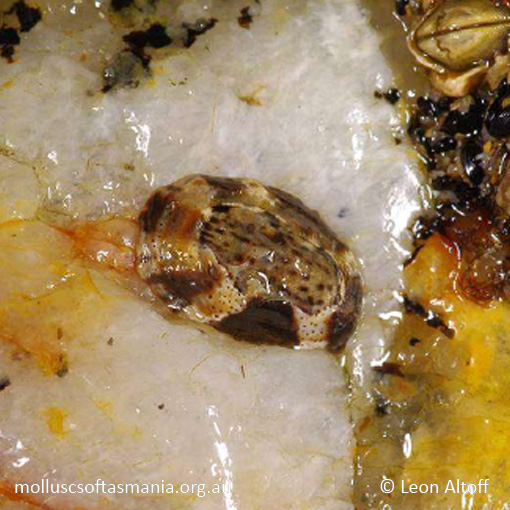 M-Z Localities for Patelloida latistrigata