Lottiidae – Patelloidinae: Patelloida victoriana (Singleton, 1937) ('Victorian limpet')
Synonym(s): victoriana Singleton, 1937.
Typical shell-length 40 mm. Has an ovate or squared outline. Shell colour purple-brown, but apex often eroded, and entire shell often encrusted with white coralline algae. Worm specimens can resemble Scutellastra peronii. Lives subtidally amongst the holdfasts of seaweed, especially on exposed shores, where usually associated with bull-kelp Durvillaea potatorum. Native. Endemic to southeastern Australia (TAS, VIC and SA). In Tasmanian waters, this is a widespread and often common speciesn, though least so in the N.
Classification
Class: Gastropoda
Subclass: Patellogastropoda
Order: Patellogastropoda
Superfamily: Lottioidea
Family: Lottiidae
Subfamily: Patelloidinae
Genus: Patelloida
A- L Localities for Patelloida victoriana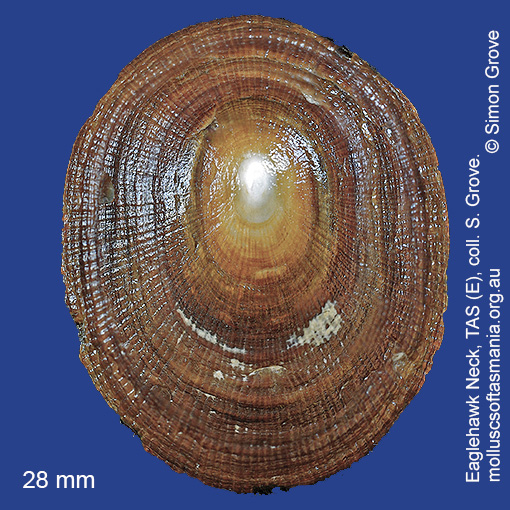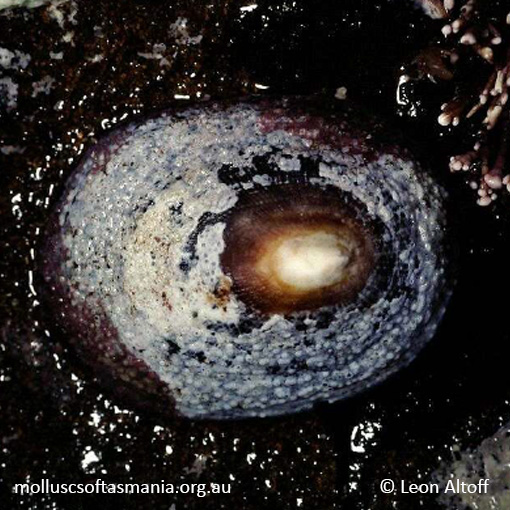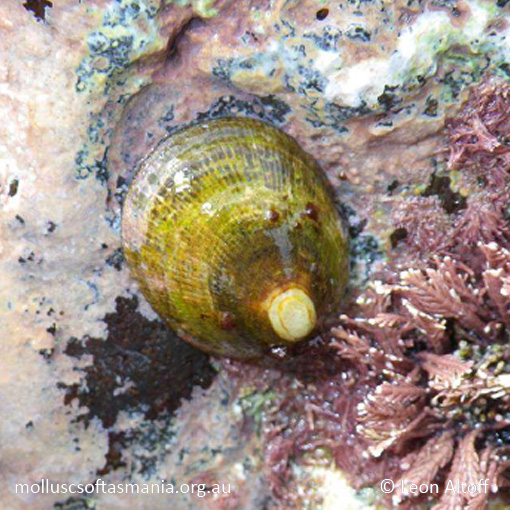 M-Z Localities for Patelloida victoriana