Pectinidae – Pectininae: Pecten fumatus Reeve, 1852 ('king scallop')
Synonym(s): fumatus Reeve, 1852 filosus Reeve, 1852 fuscus Sowerby, 1852 modestus Reeve, 1852 pulchellus Reeve, 1853 albus Tate, 1887 meridionalis Tate, 1887 preissiana Iredale, 1949 jacobeus byronensis Fleming, 1953.
Typical shell-length 130 mm. One valve is flat, one inflated. Lives subtidally and offshore on sand. Native. Endemic to southeastern and southwestern Australia (QLD, NSW, TAS, VIC, SA and WA). In Tasmanian waters, this is a widespread and common species, though most beached shells are juveniles; commercially harvested for food.
Classification
Class: Bivalvia
Subclass: Pteriomorphia
Order: Ostreoida
Superfamily: Pectinoidea
Family: Pectinidae
Subfamily: Pectininae
Genus: Pecten
A-L Localities for Pecten fumatus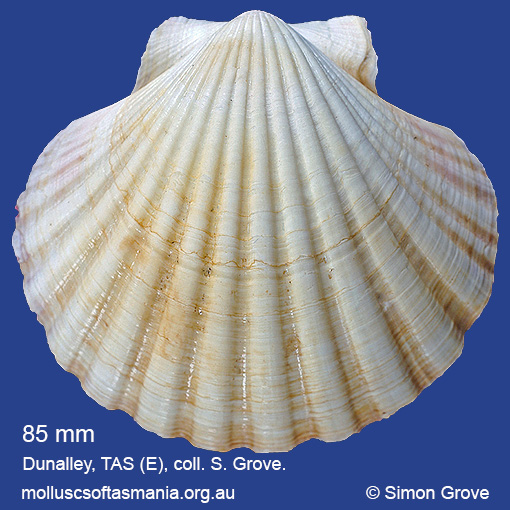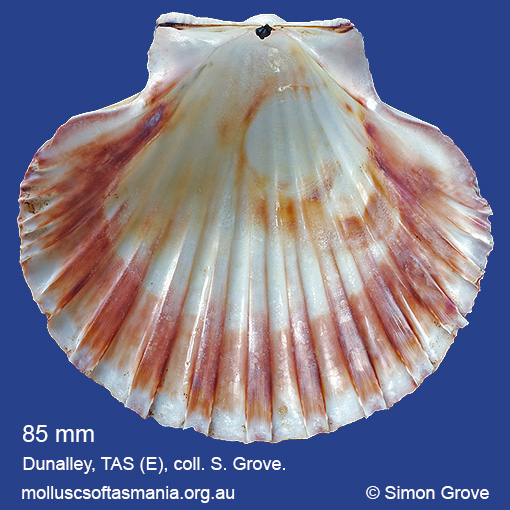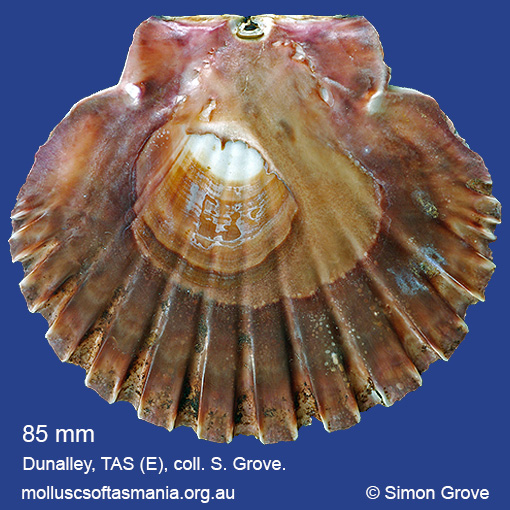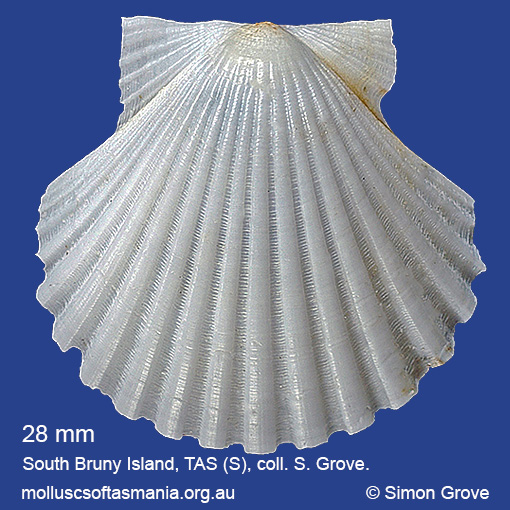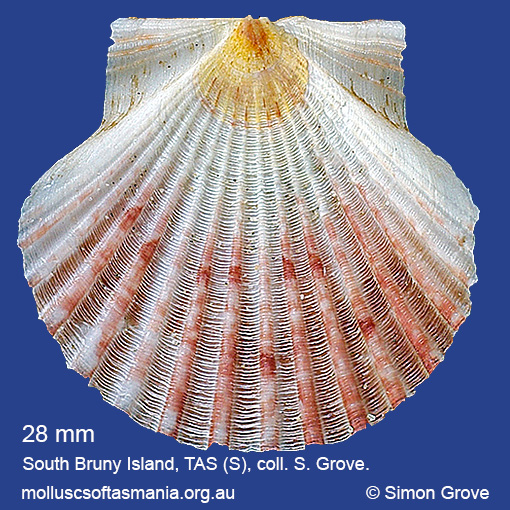 M-Z Localities for Pecten fumatus