Muricidae – Rapaninae: Phycothais reticulata (Blainville, 1832) ('knobbly rock-shell')
Synonym(s): reticulata Blainville, 1832 humilis Crosse & Fischer, 1865 neglecta Angas, 1867 subreticulata Tate, 1888 botanica Hedley, 1918.
Typical shell-length 12 mm. Shell shape varies. Some shells bear black-tipped nodules, but these are lacking in worn shells. Lives intertidally and subtidally amongst rocks and seaweed, especially in moderately exposed environments. Native. Endemic to southeastern and southwestern Australia (NSW, TAS, VIC, SA and WA). In Tasmanian waters, this is a widespread and common species.
Classification
Class: Gastropoda
Subclass: Caenogastropoda – Sorbeoconcha
Order: Hypsogastropoda – Neogastropoda
Superfamily: Muricoidea
Family: Muricidae
Subfamily: Rapaninae
Genus: Phycothais
A-L Localities for Phycothais reticulata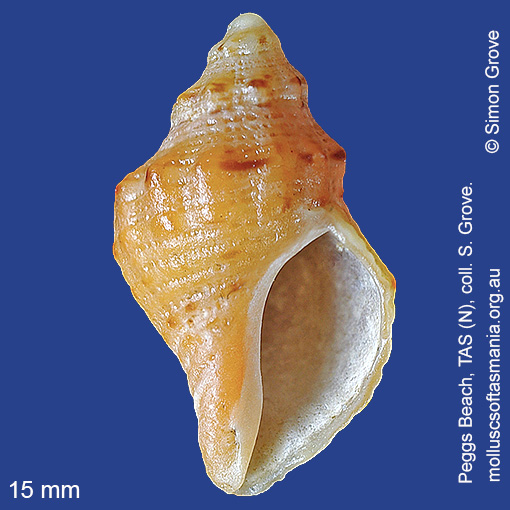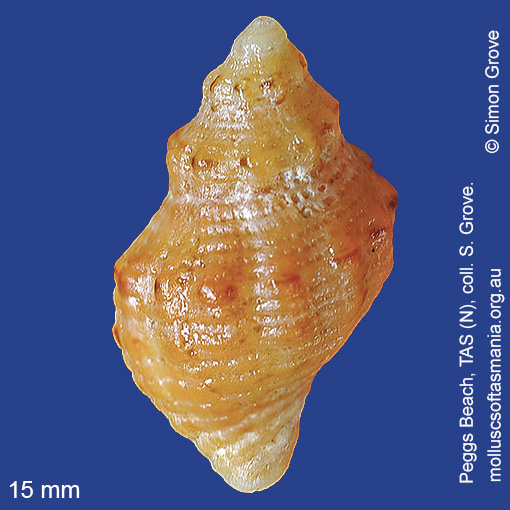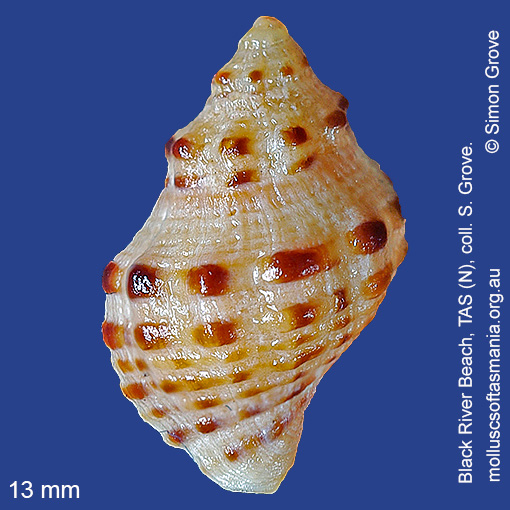 M-Z Localities for Phycothais reticulata