Tellinidae – Arcopagiinae: Pseudarcopagia botanica Hedley, 1918 ('Botany Bay tellin')
Synonym(s): botanica Hedley, 1918.
Typical shell-length 30 mm. A smaller and less solidly built shell than P. victoriae, with finer radial striae. Lives subtidally in crevices amongst rocks and seaweed, especially in moderately sheltered environments. Native. Endemic to eastern Australia (QLD, NSW, TAS and VIC). In Tasmanian waters, this is a widespread and common species.
Classification
Class: Bivalvia
Subclass: Heterodonta
Order: Veneroida
Superfamily: Tellinoidea
Family: Tellinidae
Subfamily: Arcopagiinae
Genus: Pseudarcopagia
A -L Localities for Pseudarcopagia botanica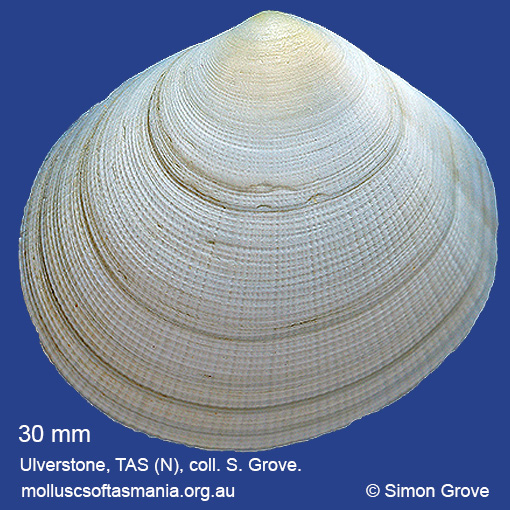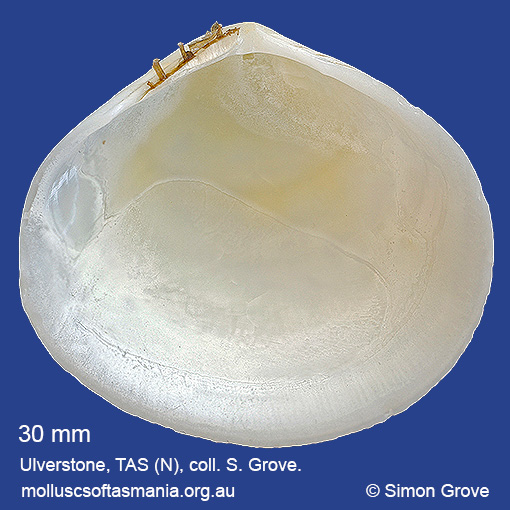 M-Z Localities for Pseudarcopagia botanica