Rissoinidae: Rissoina (Rissoina) fasciata A. Adams, 1853 ('banded rice-shell')
Synonym(s): fasciata A. Adams, 1853 hanleyi Schwartz, 1860 flexuosa Gould, 1861 cincta Angas, 1867 smithi Angas, 1867 variegata Angas, 1867 delecta Laseron, 1956.
Typical shell-length 8.0 mm. Lives subtidally under rocks and stones. Native. Endemic to southern and eastern Australia (QLD, NSW, TAS, VIC and SA).
Classification
Class: Gastropoda
Subclass: Caenogastropoda – Sorbeoconcha
Order: Hypsogastropoda – Littorinimorpha
Superfamily: Rissooidea
Family: Rissoinidae
Genus: Rissoina
A-L Localities for Rissoina fasciata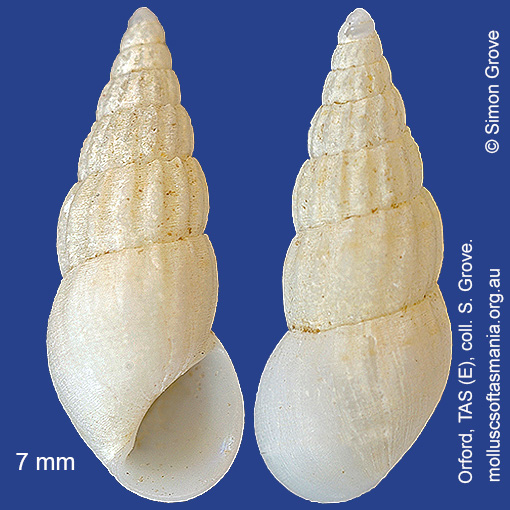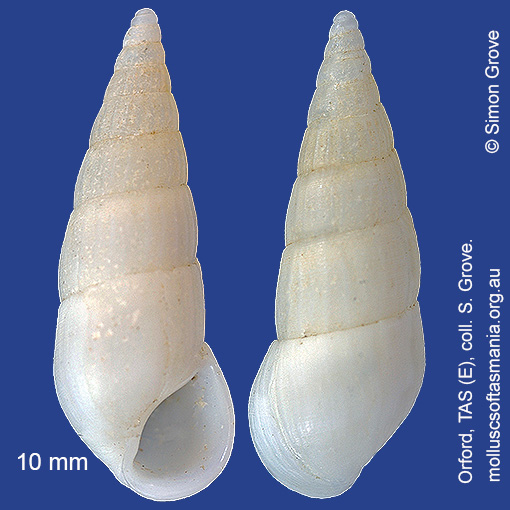 M-Z Localities for Rissoina fasciata