Hipponicidae: Sabia australis (Lamarck, 1819) ('southern bonnet-limpet')
Synonym(s): australis Lamarck, 1819.
Typical shell-length 25 mm. Lives subtidally attached to the shells of living molluscssuch as Turbo undulatus and Haliotis spp., benefiting from the mobility and food-gathering behaviour of their host. Native. Endemic to southeastern and southwestern Australia (NSW, TAS, VIC, SA and WA). In Tasmanian waters, this is a widespread and common species, especially in the N.
Classification
Class: Gastropoda
Subclass: Caenogastropoda – Sorbeoconcha
Order: Hypsogastropoda – Littorinimorpha
Superfamily: Eulimoidea
Family: Eulimidae
Genus: Sabinella
A-L Localities for Sabia australis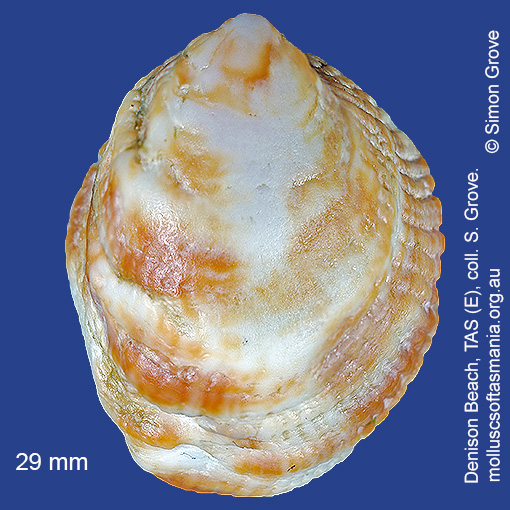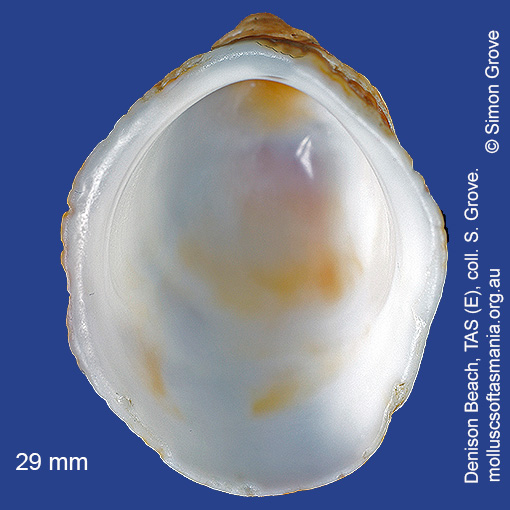 M-Z Localities for Sabia australis