Ranellidae – Cymatiinae: Sassia (Austrotriton) subdistorta (Lamarck, 1822) ('distorted rock-whelk')
Synonym(s): subdistorta Lamarck, 1822 delecta Cotton, 1945.
Typical shell-length 70 mm. Variable in size, colour intensity, shape and degree of ornamentation. Lives subtidally amongst rocks and seaweed. Native. Endemic to southeastern and southwestern Australia (NSW, TAS, VIC, SA and WA). In Tasmanian waters, this is a common species in the N, where the largest shells are found; rare or absent to the S.
Classification
Class: Gastropoda
Subclass: Caenogastropoda – Sorbeoconcha
Order: Hypsogastropoda – Littorinimorpha
Superfamily: Tonnoidea
Family: Ranellidae
Subfamily: Cymatiinae
Genus: Sassia
A-L Localities for Sassia subdistorta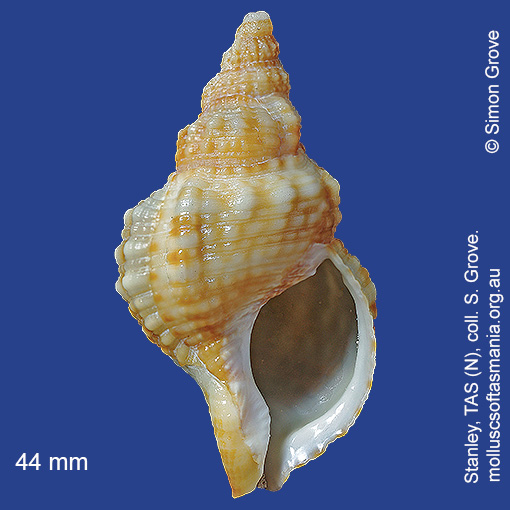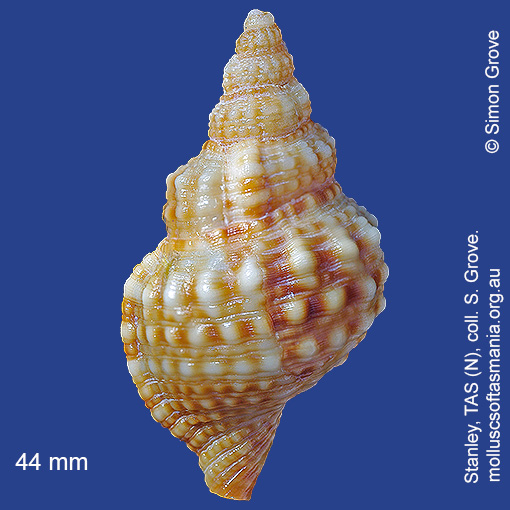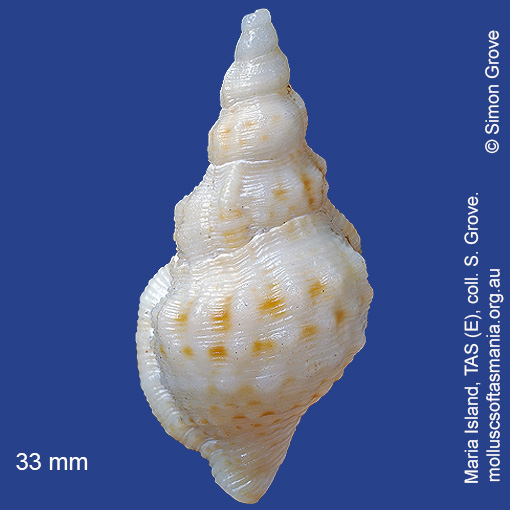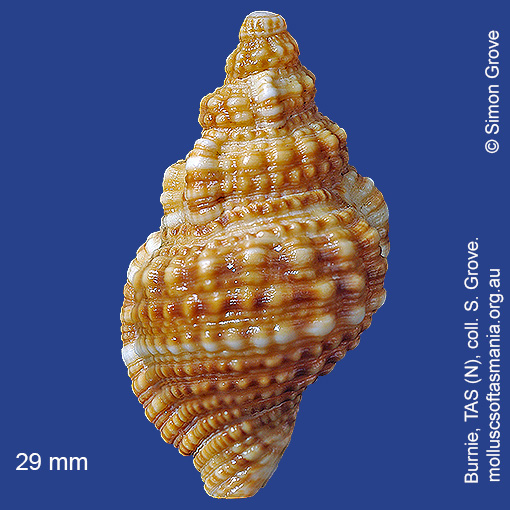 M-Z Localities for Sassia subdistorta