Patellidae: Scutellastra chapmani (Tenison-Woods, 1876) ('Chapman's limpet')
Synonym(s): chapmani Tenison-Woods, 1876 alba Tenison-Woods, 1877 perplexa Pilsbry, 1891.
Typical shell-length 25 mm. Specimens from the N and mainland Australia tend to have strong ribs and deeply dissected shells, whereas those from further S are more weakly ribbed, making them difficult to distinguish from small specimens of P. peronii. Lives intertidally and subtidally attached to rocks, especially on moderately sheltered shores. Native. Endemic to southeastern and southwestern Australia (NSW, TAS, VIC, SA and WA). In Tasmanian waters, this is a widespread species, but not common outside the N and NE.
Classification
Class: Gastropoda
Subclass: Patellogastropoda
Order: Patellogastropoda
Superfamily: Patelloidea
Family: Patellidae
Genus: Scutellastra
A-L Localities for Scutellastra chapmani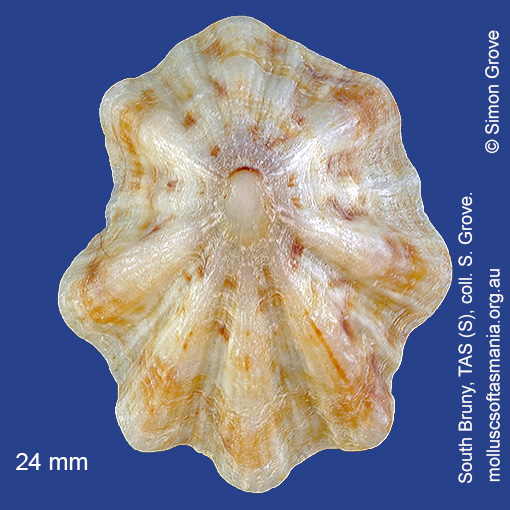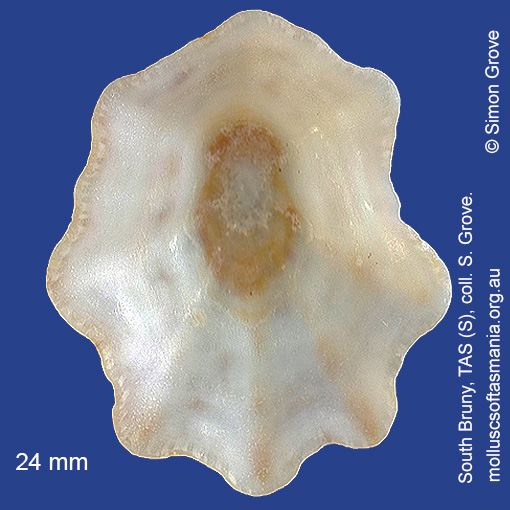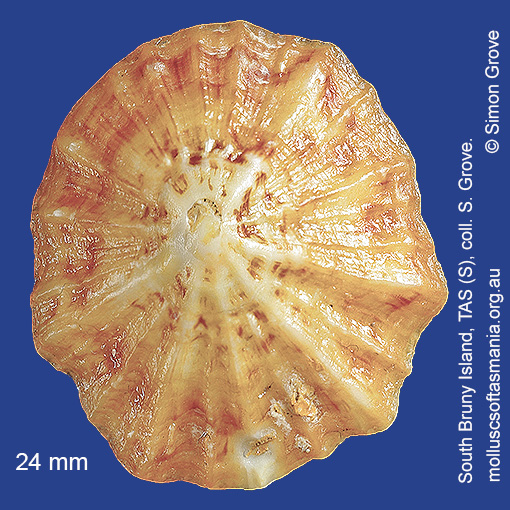 M-Z Localities for Scutellastra chapmani