Patellidae: Scutellastra peronii (Blainville, 1825) ('scaly limpet')
Synonym(s): peronii Blainville, 1825 diemenensis Philippi, 1848 aculeata Reeve, 1855 squamifera Reeve, 1855 ustulata Reeve, 1855 tasmanica Tenison-Woods, 1876 hepatica Verco, 1906.
Typical shell-length 50 mm. Variable sculpturing and patterning, from strongly ribbed, scaly and bicoloured pale and dark, to almost smooth and uniformly brown. Often encrusted with white coralline algae, when can be difficult to distinguish from Patelloida victoriana. Lives intertidally and subtidally attached to rocks, especially on moderately exposed shores. Native. Endemic to southeastern and southwestern Australia (NSW, TAS, VIC, SA and WA). In Tasmanian waters, this is a widespread and common species.
Classification
Class: Gastropoda
Subclass: Patellogastropoda
Order: Patellogastropoda
Superfamily: Patelloidea
Family: Patellidae
Genus: Scutellastra
A-L Localities for Scutellastra peronii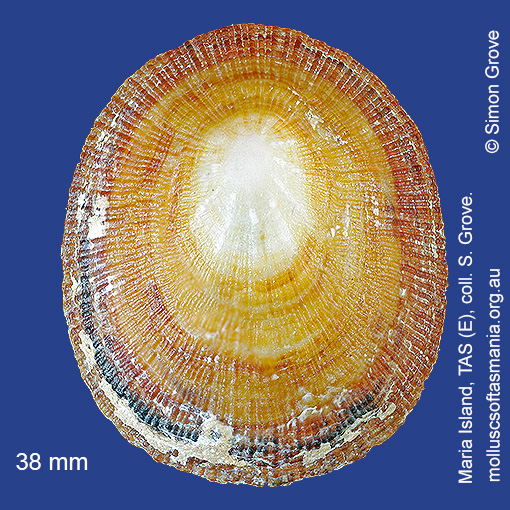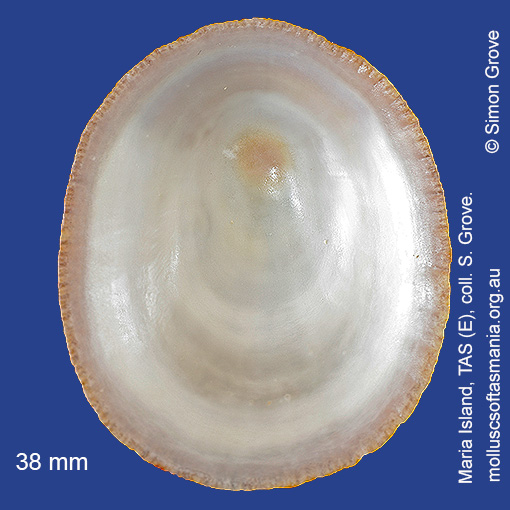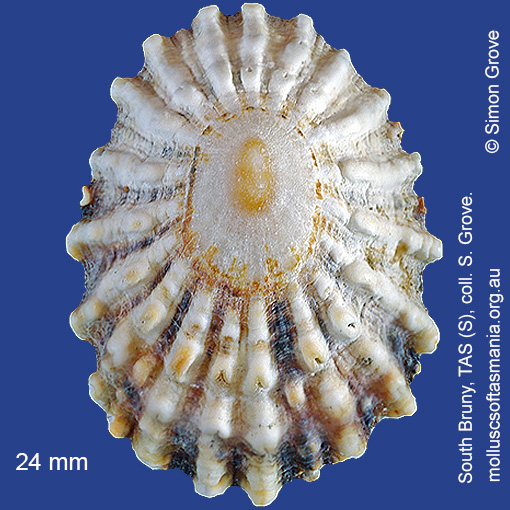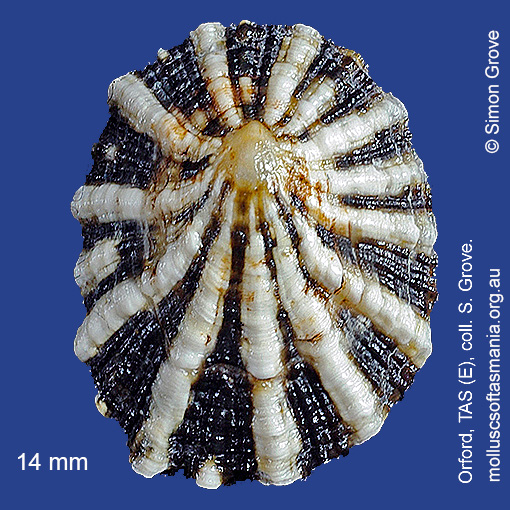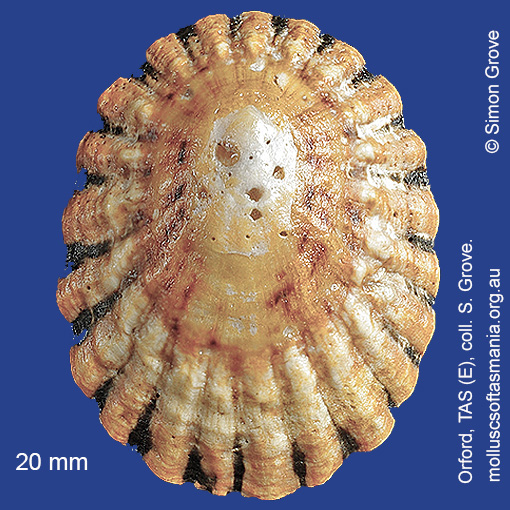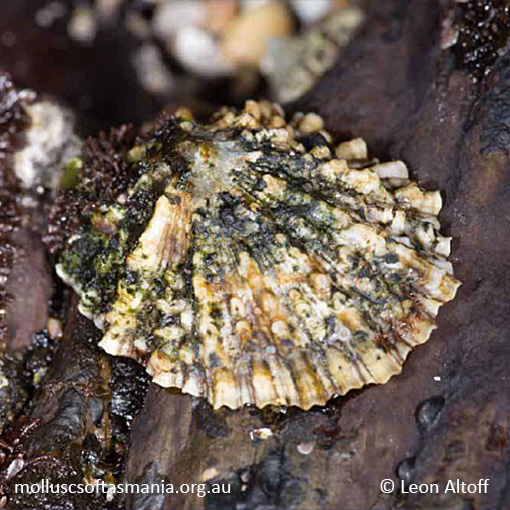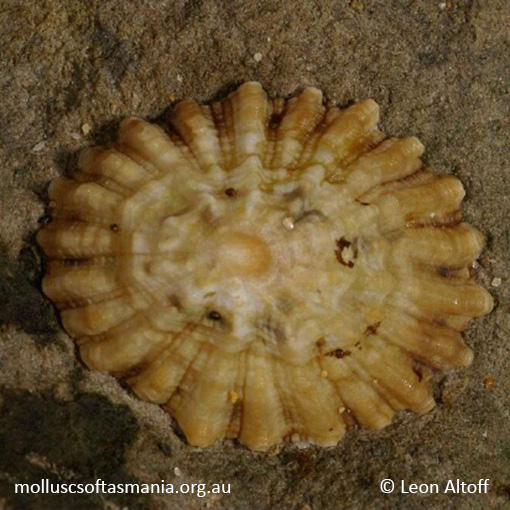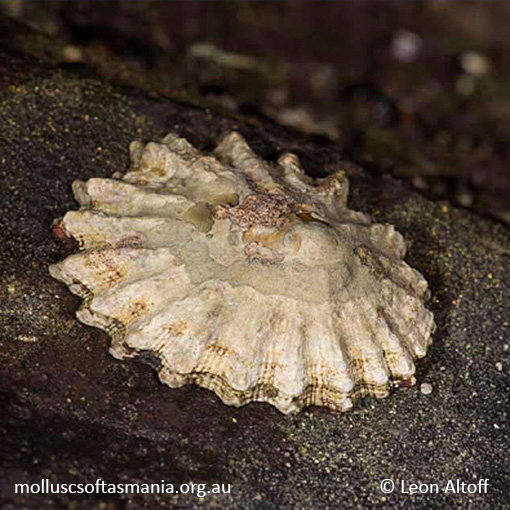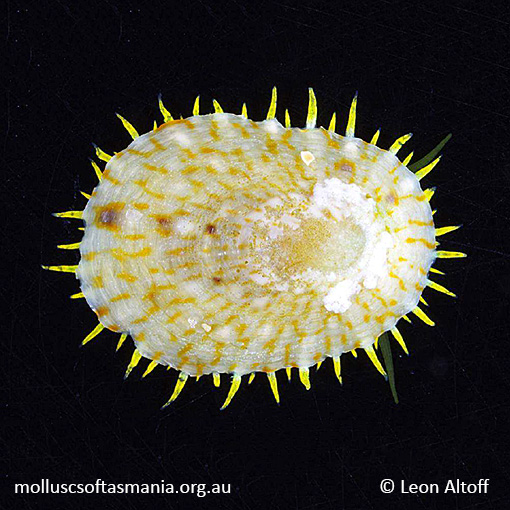 M-Z Localities for Scutellastra peronii