Fissurellidae – Emarginulinae: Scutus (Scutus) antipodes Montfort, 1810 ('common elephant-snail')
Synonym(s): antipodes Montfort, 1810 anatinus Donovan, 1820 veitchi Cotton, 1953.
Typical shell-length 110 mm. The shell sits atop a much larger, jet-black animal. Lives intertidally and subtidally under rocks and stones, especially in moderately exposed environments, emerging onto exposed rock surfaces at night. Native. Endemic to southeastern and southwestern Australia (NSW, TAS, VIC, SA and WA). In Tasmanian waters, this is a widespread and often common species.
Classification
Class: Gastropoda
Subclass: Vetigastropoda
Order: Vetigastropoda
Superfamily: Fissurelloidea
Family: Fissurellidae
Subfamily: Emarginulinae
Genus: Scutus
A-L Localities for Scutus antipodes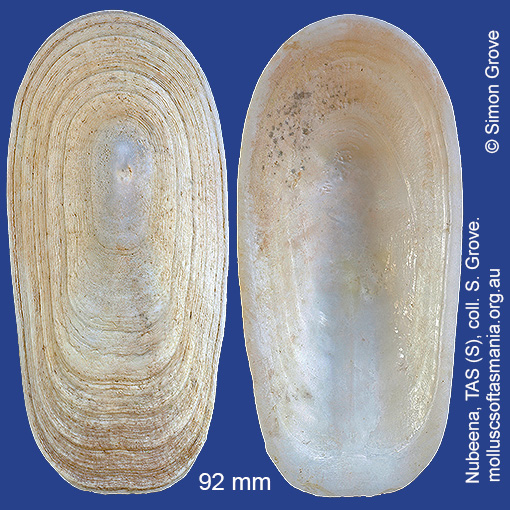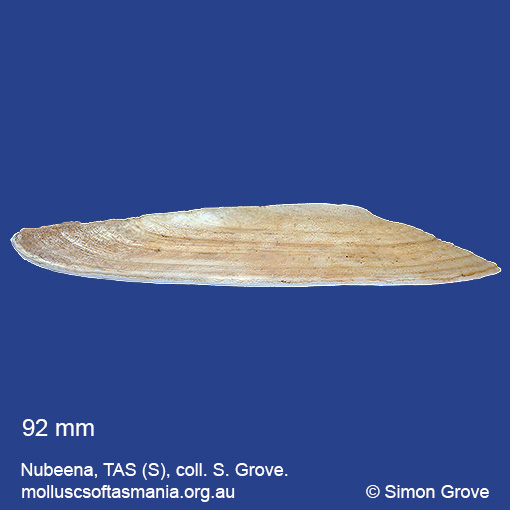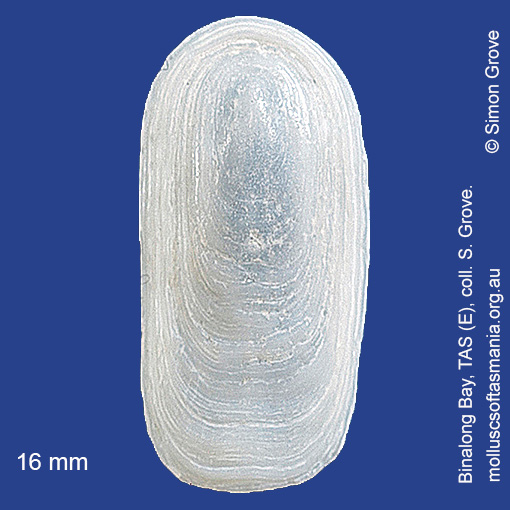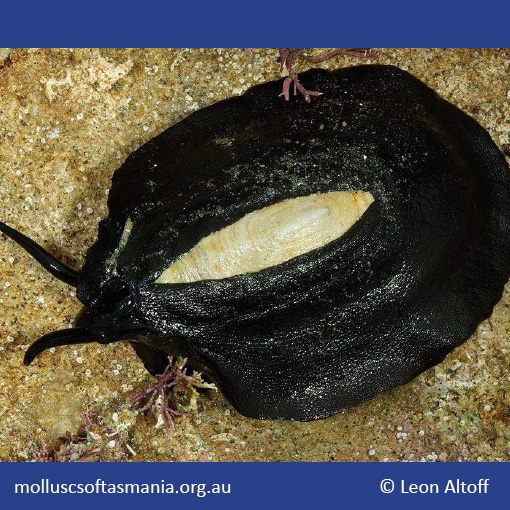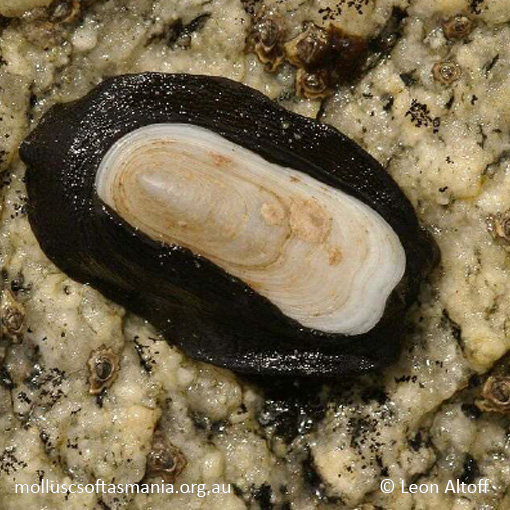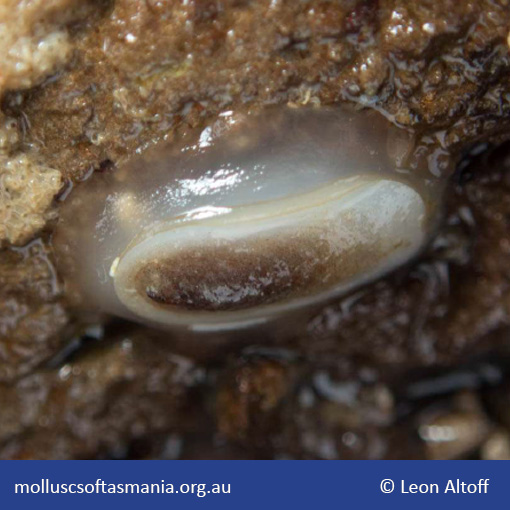 M-Z Localities for Scutus antipodes