Calyptraeidae: Sigapatella calyptraeformis (Lamarck, 1822) ('common shelf-limpet')
Synonym(s): calyptraeformis Lamarck, 1822 tomentosa Quoy & Gaimard, 1835.
Typical shell-length 25 mm. Members of this family have an internal shelf or ledge on the underside, representing the shell's true aperture. In this species, the periostracum is persistent but eventually wears off empty shells. Whorls convex, spire asymmetrical. Lives subtidally atttached to stones and the shells of living molluscs, especially in sheltered environments. Native. Endemic to southeastern and southwestern Australia (NSW, TAS, VIC, SA and WA). In Tasmanian waters, this is a widespread and often common species.
Classification
Class: Gastropoda
Subclass: Caenogastropoda – Sorbeoconcha
Order: Hypsogastropoda – Littorinimorpha
Superfamily: Calyptraeoidea
Family: Calyptraeidae
Genus: Sigapatella
A-L Localities for Sigapatella calyptraeformis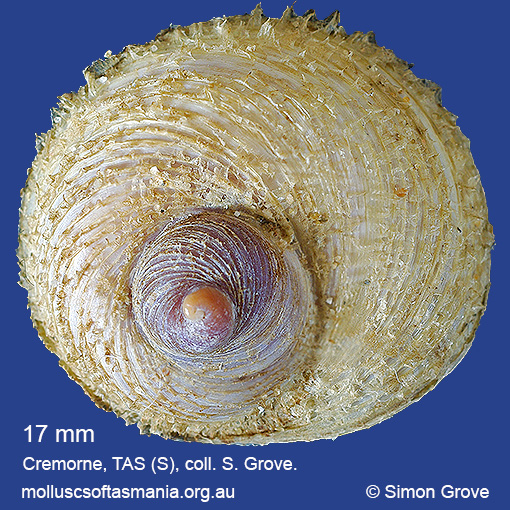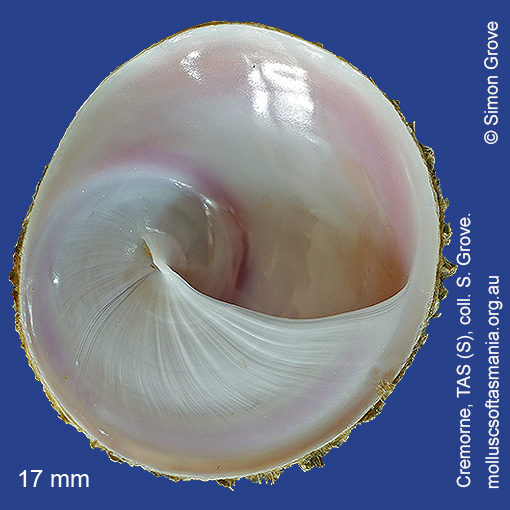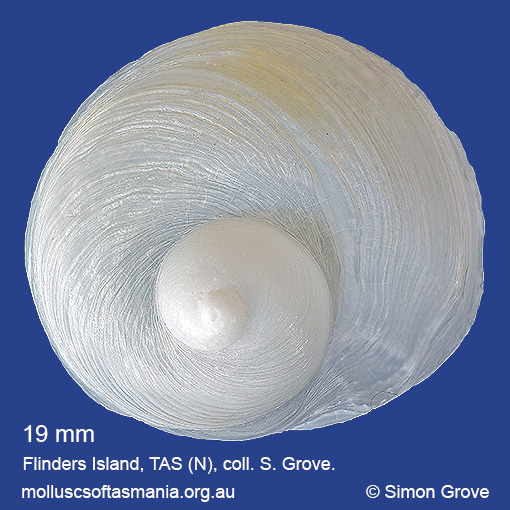 M-Z Localities for Sigapatella calyptraeformis