Siphonariidae: Siphonaria funiculata Reeve, 1856 ('corded siphon-shell')
Synonym(s): funiculata Reeve, 1856 blainvillei Hanley, 1858 virgulata Hedley, 1915 oblivirgulata Hubendick, 1943.
Typical shell-length 30 mm. Lives intertidally attached to rocks, especially in moderately exposed environments. Native. Endemic to southern and eastern Australia (QLD, NSW, TAS, VIC and SA). In Tasmanian waters, this is a widespread and abundant species in the S, less so in the N.
Classification
Class: Gastropoda
Subclass: Heterobranchia
Order: Pulmonata – Basommatophora
Superfamily: Siphonarioidea
Family: Siphonariidae
Genus: Siphonaria
A-L Localities for Siphonaria funiculata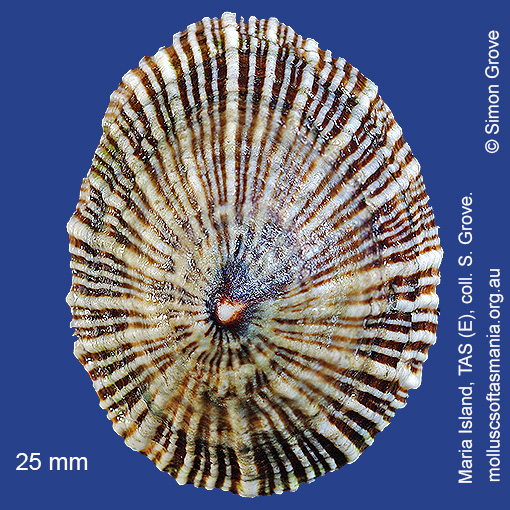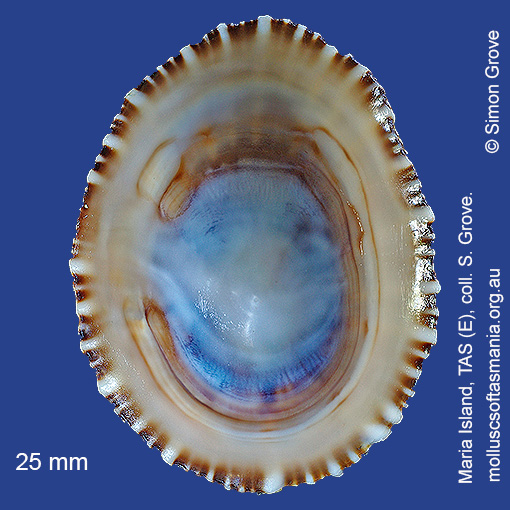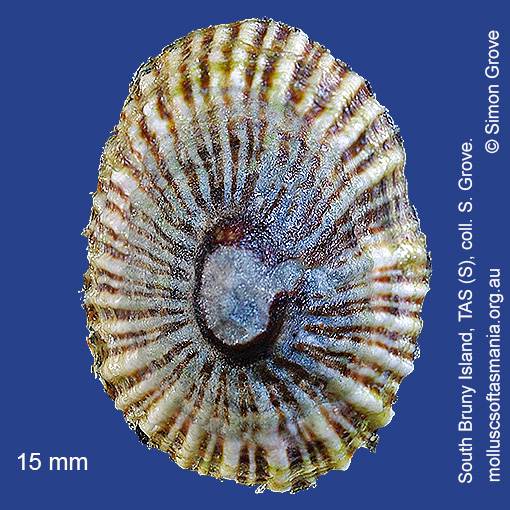 M-Z Localities for Siphonaria funiculata