Vermetidae – Vermetinae: Thylacodes sipho (Lamarck, 1818) ('common worm-shell')
Synonym(s): sipho Lamarck, 1818 decussatus Gmelin, 1791 dentiferus Lamarck, 1818 sulcata Lamarck, 1818 arenarius Quoy & Gaimard, 1834 longifilis Mörch, 1862 repens Mörch, 1862.
Typical shell-length 70 mm. May live solitarily or in dense intertwined aggregates. Lives subtidally and offshore amongst rocks and seaweed, cemented to the surface of rocks and shells, sometimes in aggregations. Native. Endemic to southeastern and southwestern Australia (NSW, TAS, VIC, SA and WA). In Tasmanian waters, this is a common species in the N, rare or absent to the S.
Classification
Class: Gastropoda
Subclass: Caenogastropoda – Sorbeoconcha
Order: Hypsogastropoda – Littorinimorpha
Superfamily: Vermetoidea
Family: Vermetidae
Subfamily: Vermetinae
Genus: Thylacodes
A-L Localities for Thylacodes sipho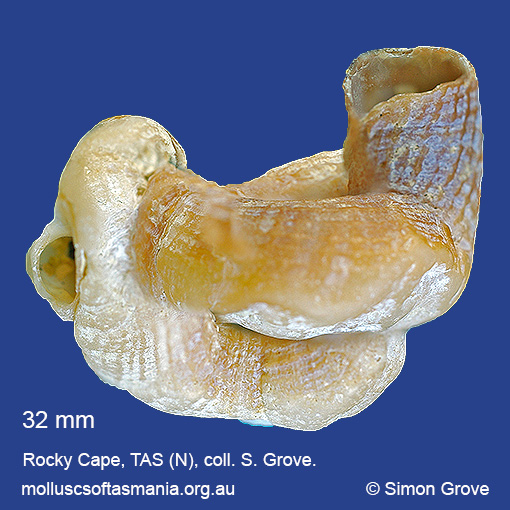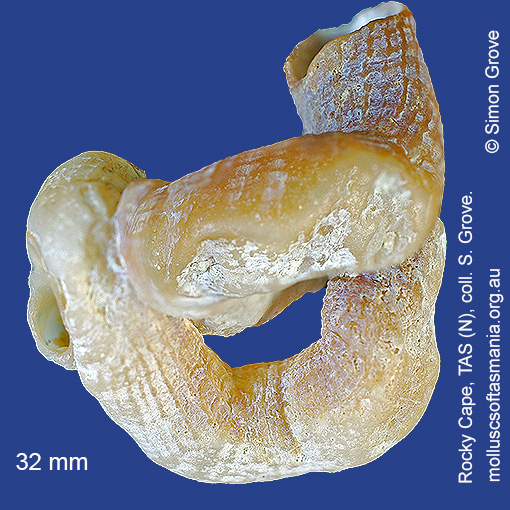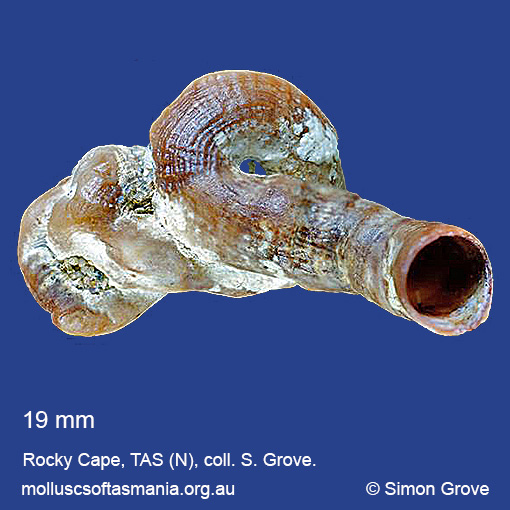 M-Z Localities for Thylacodes sipho