Vulsellidae: Vulsella ovata Lamarck, 1819 ('southern sponge-finger')
Synonym(s): ovata Lamarck, 1819 tasmanica Reeve, 1858.
Typical shell-length 50 mm. Lives subtidally and offshore embedded in sponges. Native. Endemic to southeastern and southwestern Australia (NSW, TAS, VIC, SA and WA). In Tasmanian waters, this is a widespread and southern species, particularly in the N where the shells tend to be larger.
Classification
Class: Bivalvia
Subclass: Pteriomorphia
Order: Pterioida
Superfamily: Pterioidea
Family: Pteriidae
Genus: Vulsella
A-L Localities for Vulsella ovata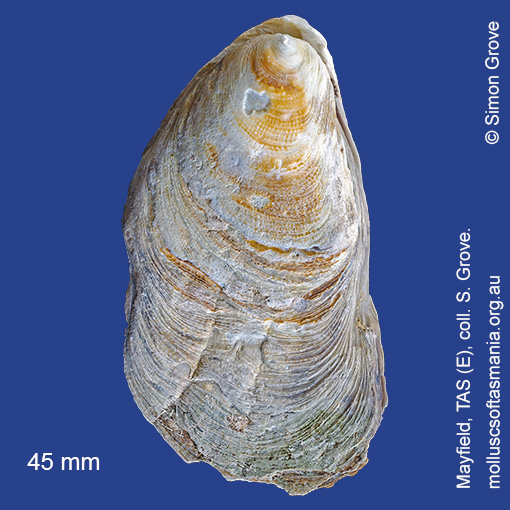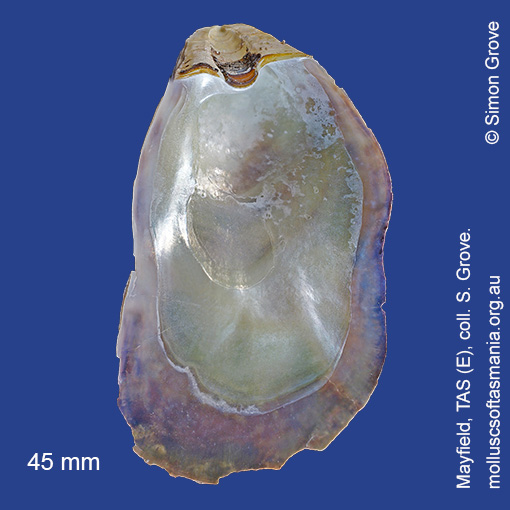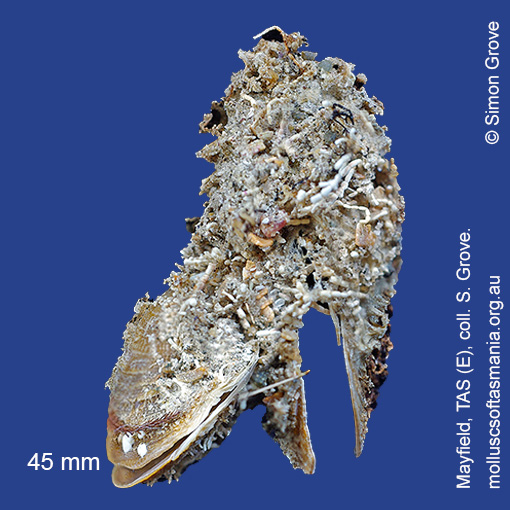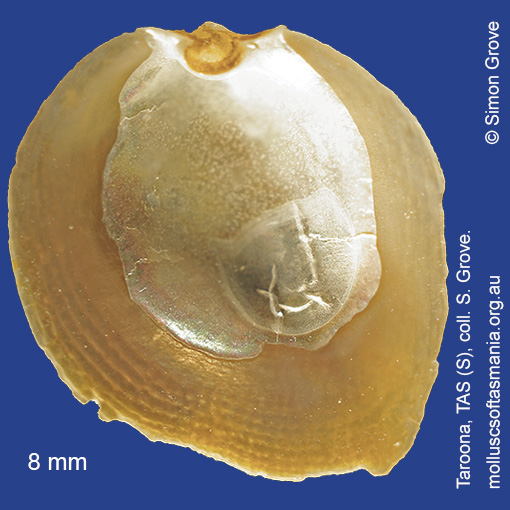 M-Z Localities for Vulsella ovata