Mytilidae: Xenostrobus inconstans (Dunker, 1856) ('variable mussel')
Synonym(s): inconstans Dunker, 1856 nebulosa Tenison-Woods, 1877 semivestita Tate, 1887 non Dunker, 1871 angasi Clessin, 1889.
Typical shell-length 28 mm. Shell typically brown, occasionally with black zones. Lives intertidally amongst seaweed and seagrass, in estuarine and other sheltered environments. Native. Endemic to southeastern and southwestern Australia (TAS, VIC, SA and WA). In Tasmanian waters, this is a widespread and locally common species.
Classification
Class: Bivalvia
Subclass: Pteriomorphia
Order: Mytiloida
Superfamily: Mytiloidea
Family: Cerithiopsidae
Genus: Xenostrobus
A-L Localities for Xenostrobus inconstans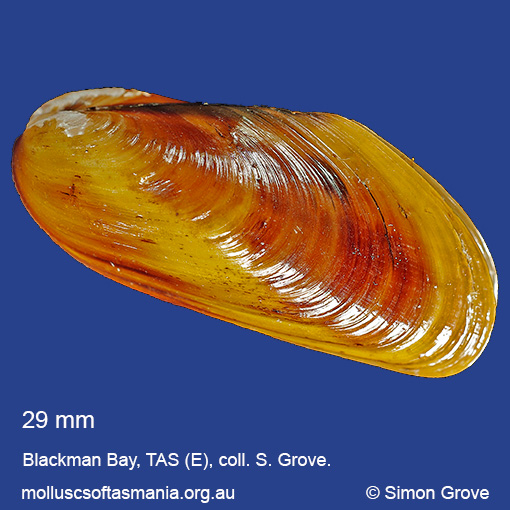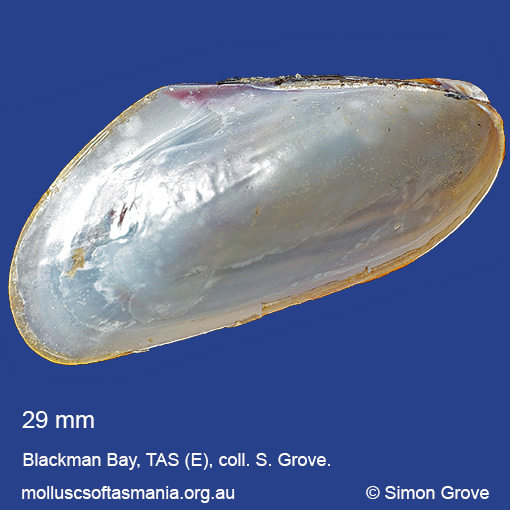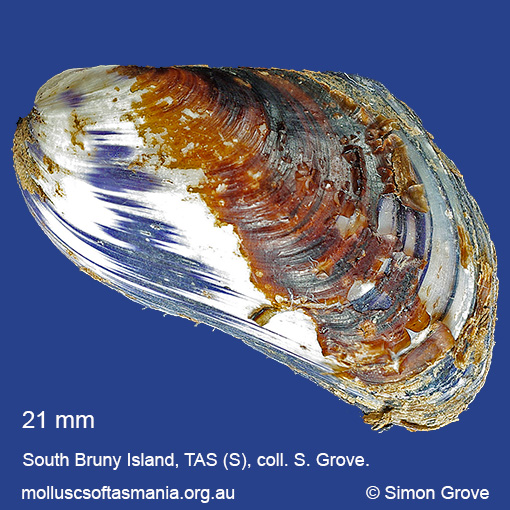 Localities for Xenostrobus inconstans