Mytilidae: Xenostrobus pulex (Lamarck, 1819) ('flea mussel')
Synonym(s): pulex Lamarck, 1819 nitens Menke, 1848 ater Zelebor in Dunker & Zelebor, 1866 crassus Tenison-Woods, 1877 neozelanicus Iredale, 1915.
Typical shell-length 25 mm. Shell typically jet-black with blue-black towards the umbones; juvenile shells can have brown zones. Lives intertidally attached to rocks, in aggregations, especially on exposed shores where it often forms dense mats. Native. Occurs in southeastern and southwestern Australia (QLD, NSW, TAS, VIC, SA and WA); also New Zealand. In Tasmanian waters, this is a widespread and often abundant species.
Classification
Class: Bivalvia
Subclass: Pteriomorphia
Order: Mytiloida
Superfamily: Mytiloidea
Family: Cerithiopsidae
Genus: Xenostrobus
A-L Localities for Xenostrobus pulex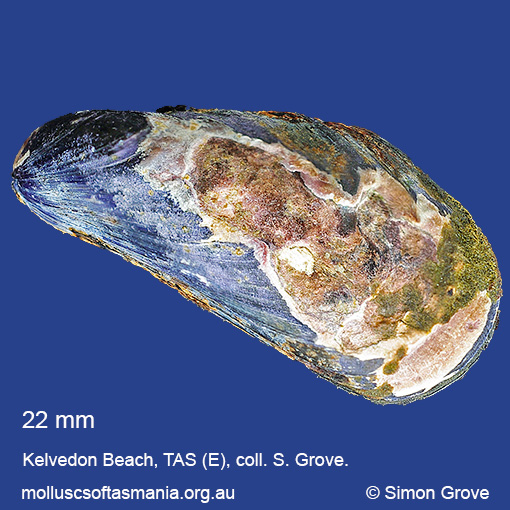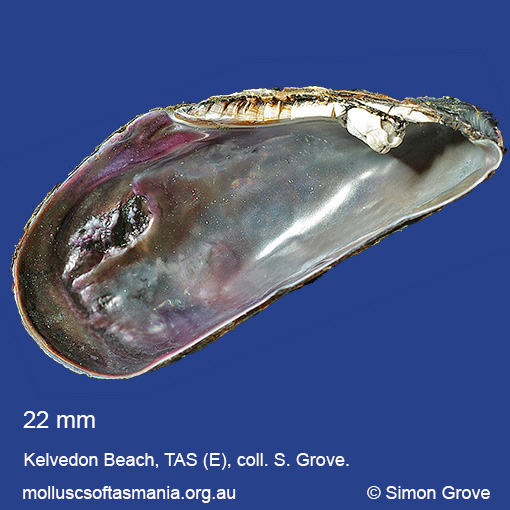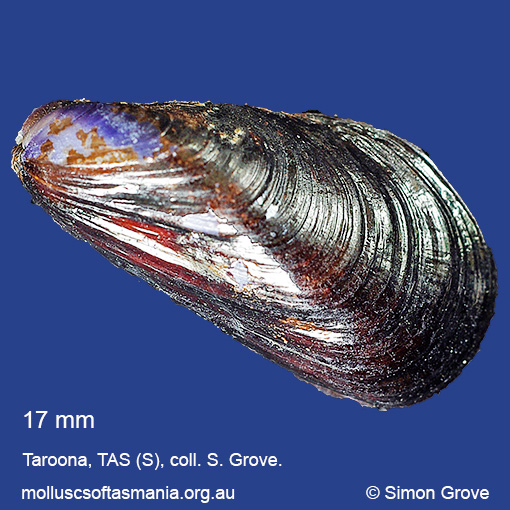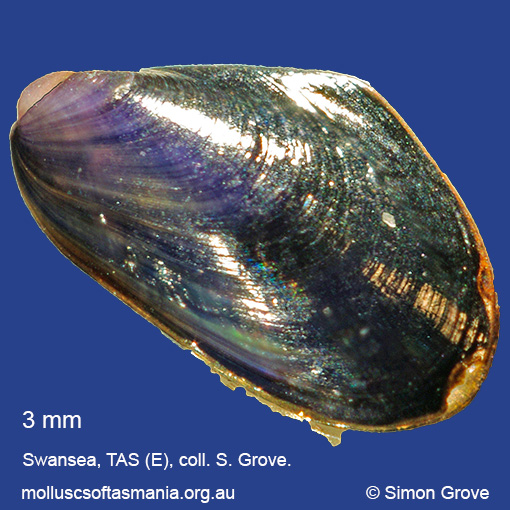 Localities for Xenostrobus pulex